We had to travel 20 miles! Get tested by some local yoot, eat some rotten kabab, walk for about 45 mins in the outskirts where only one bus passes every hour, to illford parcel force depot, where we had to pay money on custom charges. Knowing are luck the skys brock as we set foot out the door. So back on the road once again only this time with a 20kg box of hats to carry. All in the name of zone7?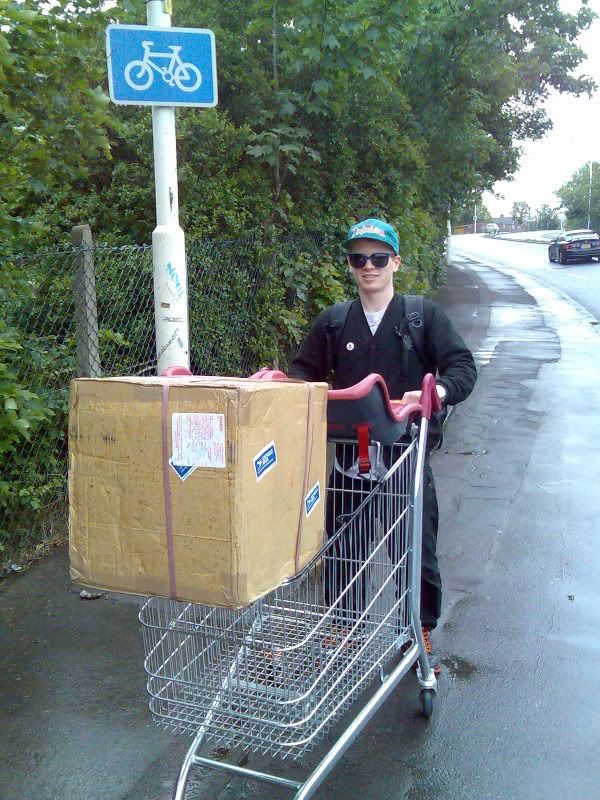 Bikes and trollys only.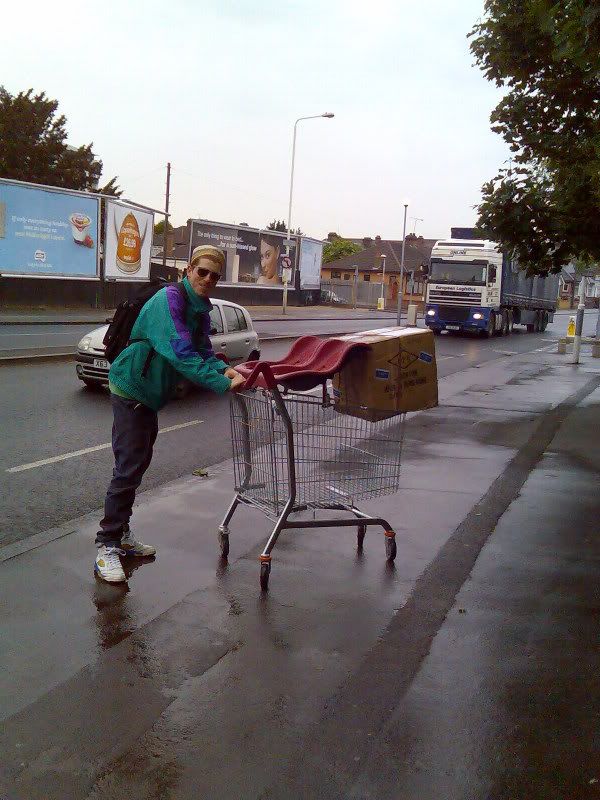 "Excuse me sir, you are under arrest for carrying a suspicious item".